GoGoDiscover FOUR's T.rexciting work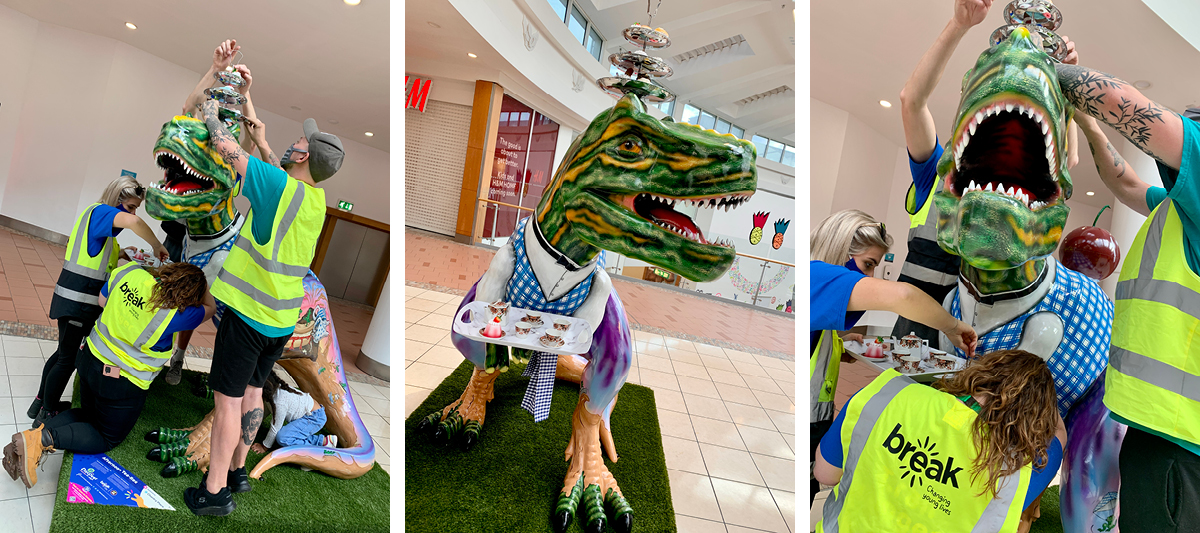 Break's colourful 21 T.rex sculptures for its GoGoDiscover art trail have now been unleashed on the streets of Norwich, and they look T.riffic. Did you know that FOUR designed the plaques, maps, logo, social assets and other design materials? Plus, we've also been telling everyone about it through our PR work with media.
We love working with Break and its lovely, passionate and hardworking team, and are super proud to be the creative and PR agency for GoGoDiscover.
On the design side, our brief was to develop a dynamic creative concept and identity for the trail to be flexible enough to be used across two different years, two different sculpture trails and a variety of marketing materials including print and digital channels.
We recognised how important it is that GoGoDiscover assets include Break in the branding as this event is organised by Break and Wild in Art, and is all about raising funds for the charity. Also, as the event is a celebration of creativity and art, this had to be at the heart of the creative concept and engage businesses, artists, schools, community groups, residents and visitors in a fun, creative way. We've been working behind-the-scenes for some time creating all the brand assets for the two year trails, including logos, brand guidelines, sponsor packs and designing the trail maps and plaques.
The result is something colourful, eye catching, using the Break colours and incorporating their logo, and using colourful and fun shadows and outlines of the sculptures. Feedback from Break and now the public has been dino-mite! We love how vibrant, colourful and eye-catching everything looks and showcases Break.
Already, money is coming in for Break as people enjoy the trail and we are so happy that people doing the trail or picking up a map are donating, so that Break can continue its vital work in providing lifelong support to children and young people in care, on the edge of care or leaving care.
We are also proud to be the PR team for the project and have been busy arranging a media partnership, as well as radio, video and journalist interviews, writing copy and press releases, and creating excitement around the trail. We can't wait to keep bringing more news and supporting this incredible charity.