Project Description
FOUR is the creative and PR Agency for GoGoDiscover and we are T.rexcited to support Break on this fun project of prehistoric proportions, which will see colourful T.rex in Norwich in summer 2021 and even more T.rex and mammoths in summer 2022 across Norfolk!
The brief was to develop a dynamic creative concept and identity for the trail to be flexible enough to be used across two different years, two different sculpture trails and a variety of marketing materials including print and digital channels.
We all recognised how important it is that GoGoDiscover assets include Break in the branding as this event is organised by Break and Wild in Art, and is all about raising funds for the charity. Also, as the event is a celebration of creativity and art, this had to be at the heart of the creative concept and engage businesses, artists, schools, community groups, residents and visitors in a fun, creative way. We've been working behind-the-scenes for some time creating all the brand assets for the two year trails, including logos, brand guidelines, sponsor packs and designing the trail maps and plaques.
The result is something colourful, eye catching, using the Break colours and incorporating their logo, and using colourful and fun shadows and outlines of the sculptures. Feedback from Break and now the public has been dino-mite!
We are also proud to be the PR team for the project and we have been busy arranging a media partnership, as well as radio, video and journalist interviews, writing copy and press releases, and creating excitement around the trail. We can't wait to keep bringing more news on the trails soon.
Project Details
Client: Break
Service: Branding, Design, Advertising and PR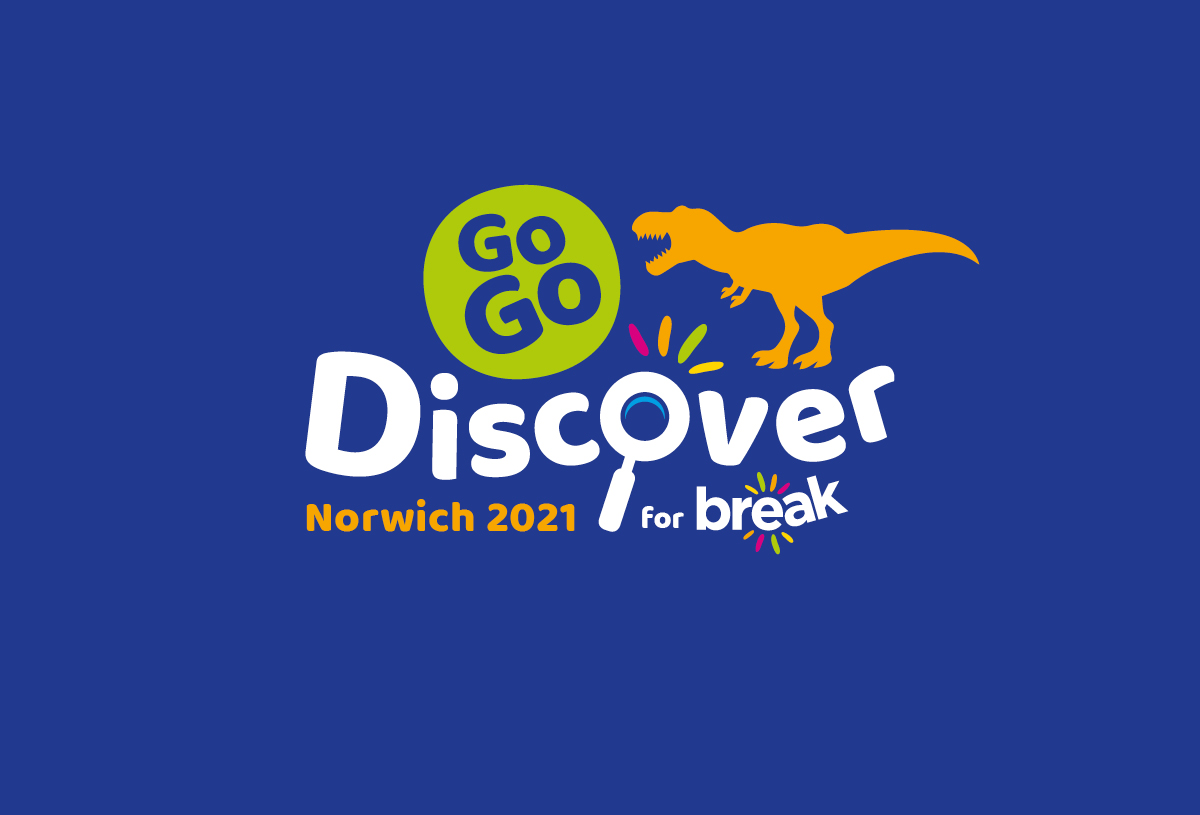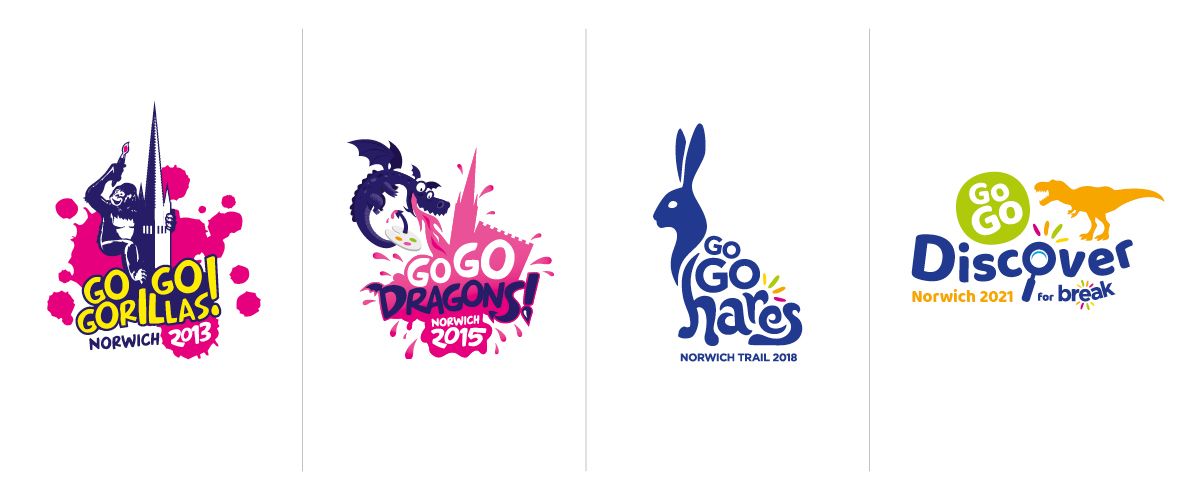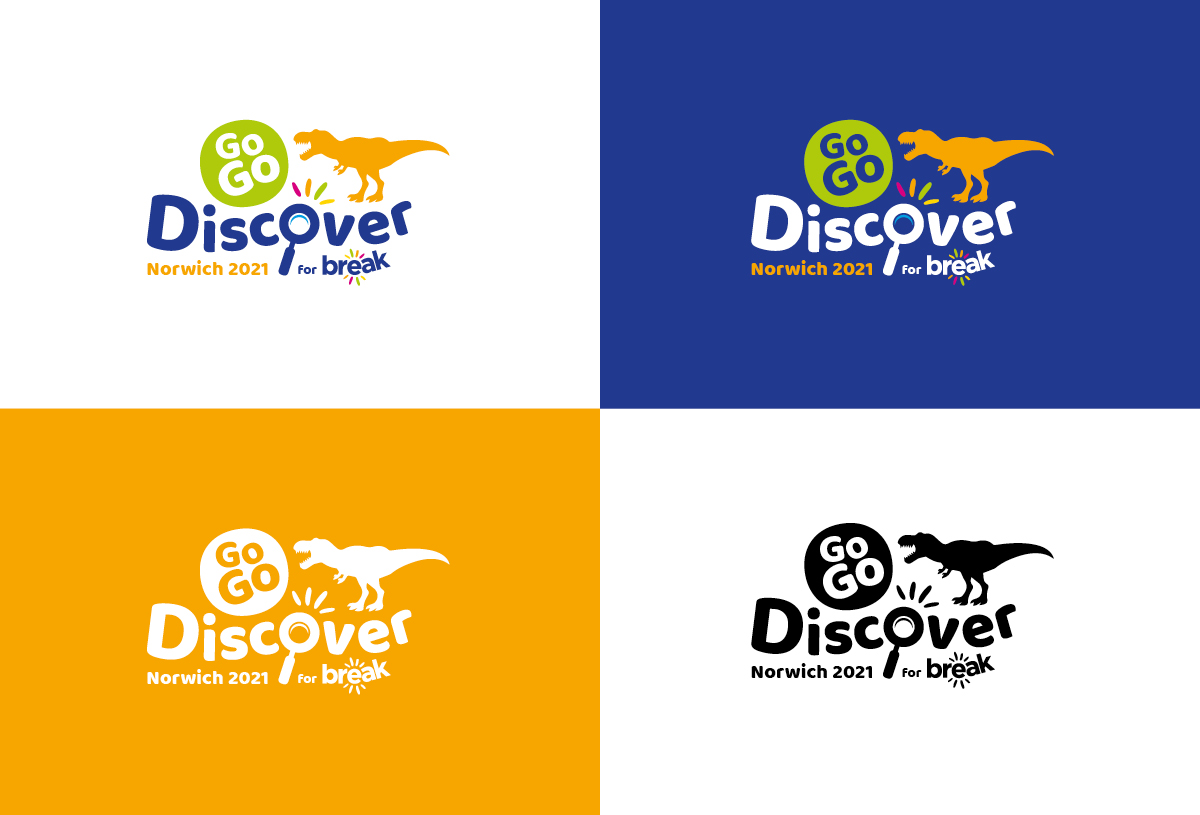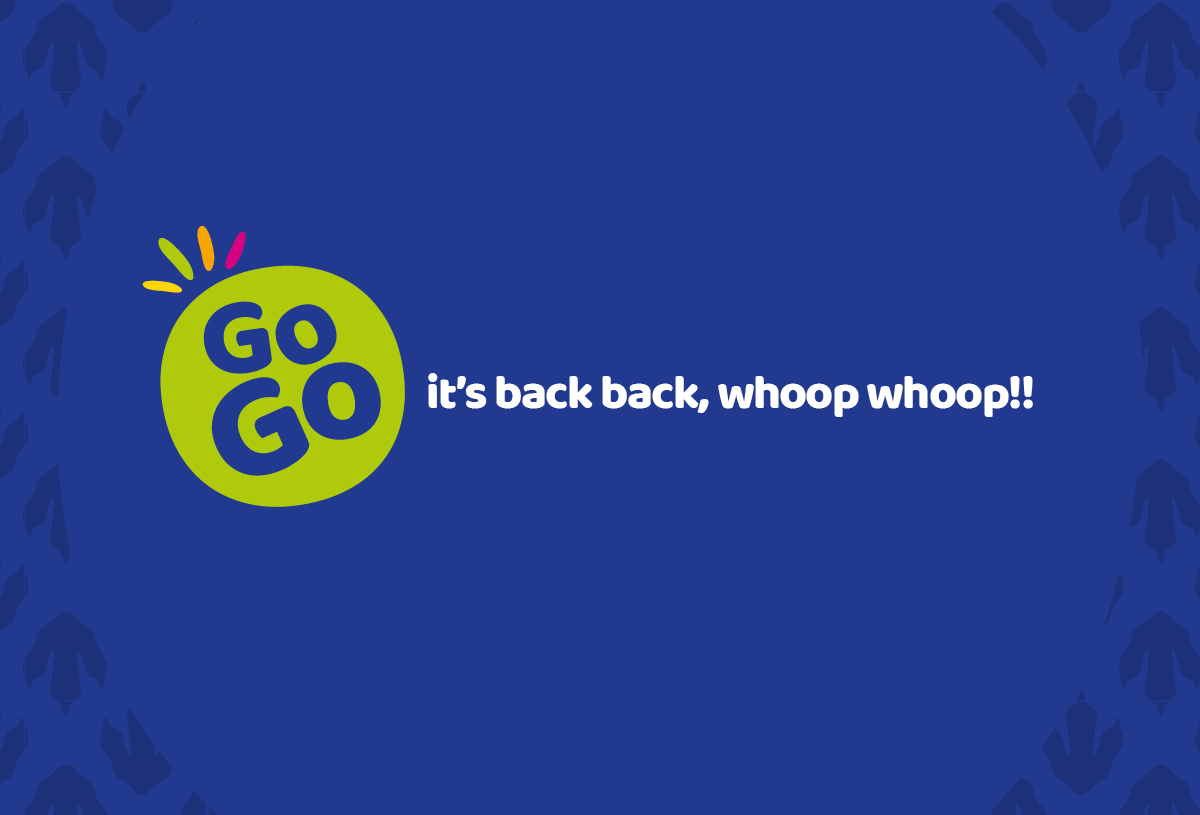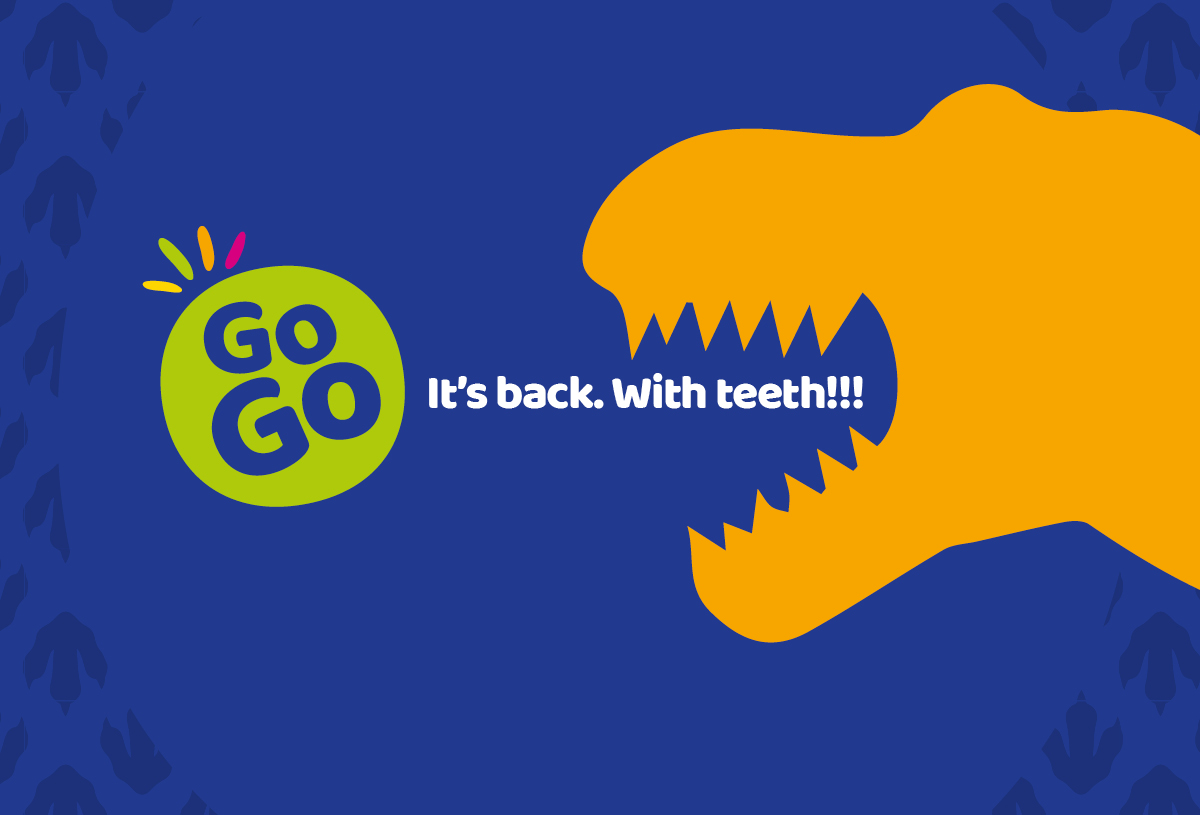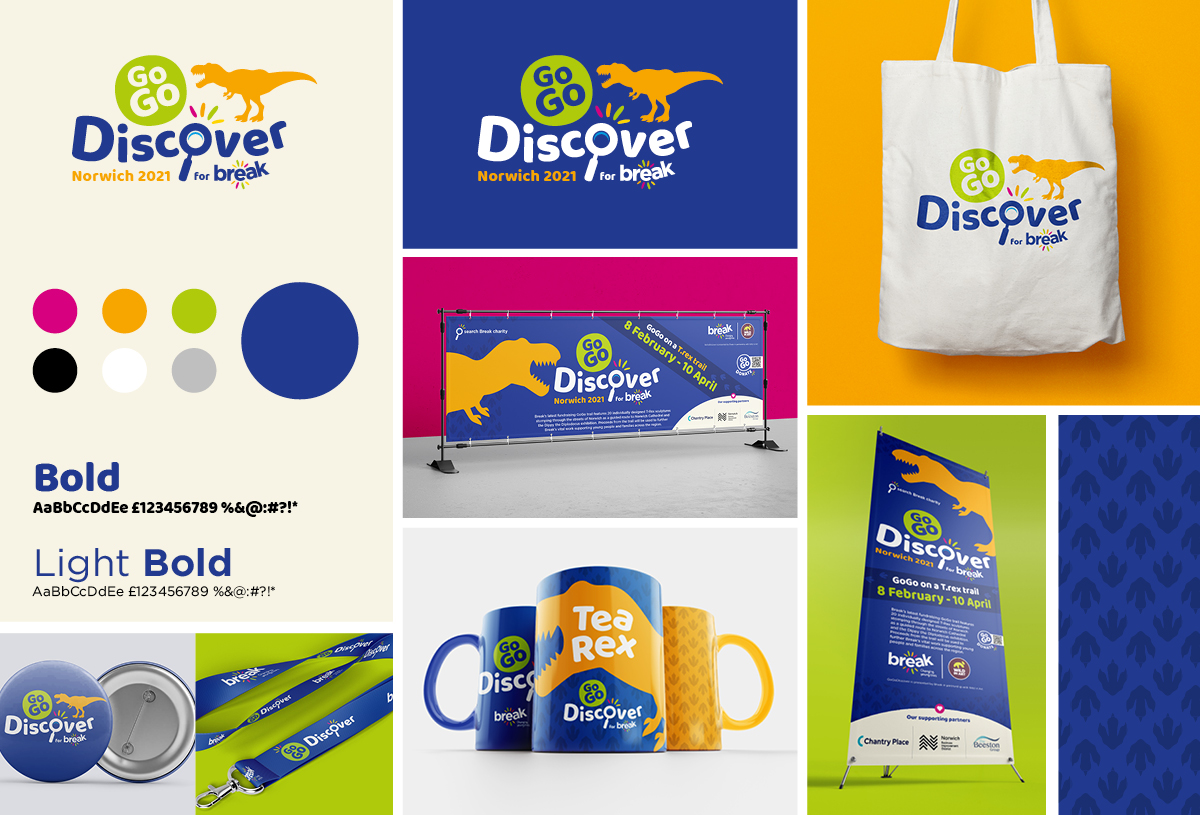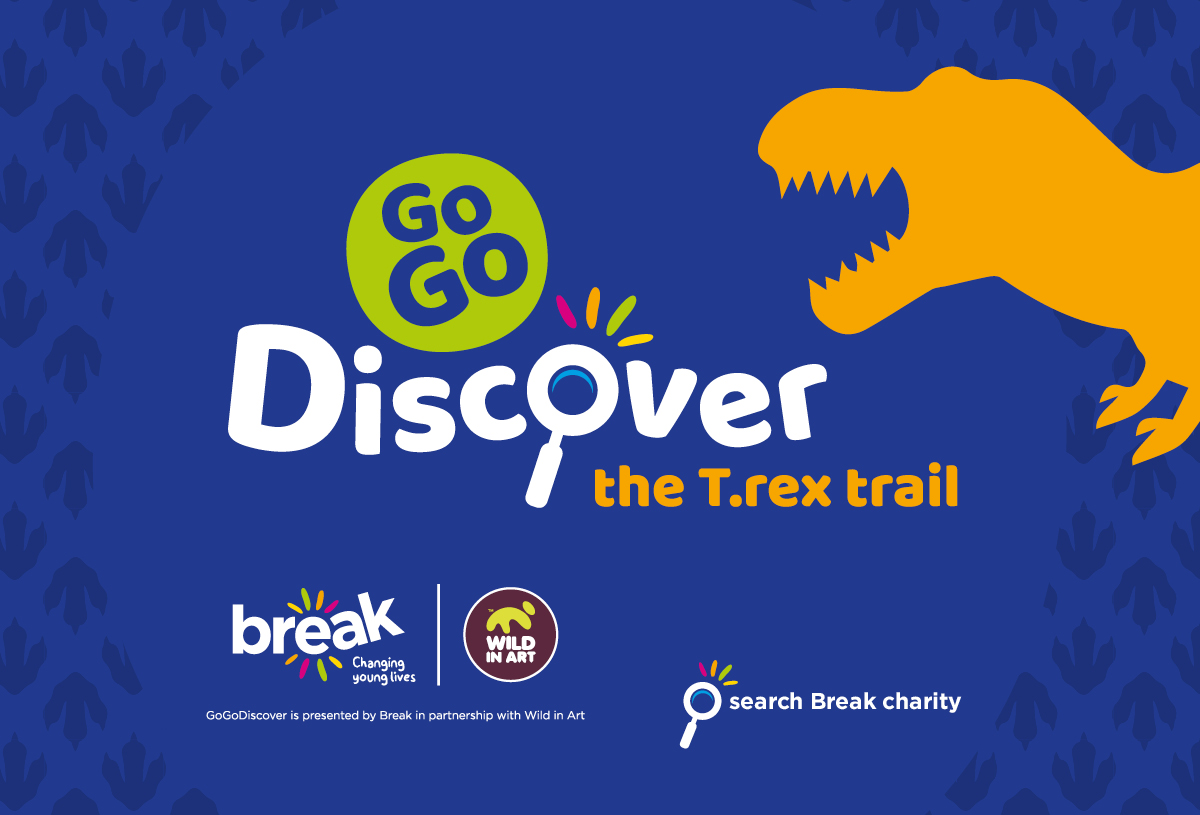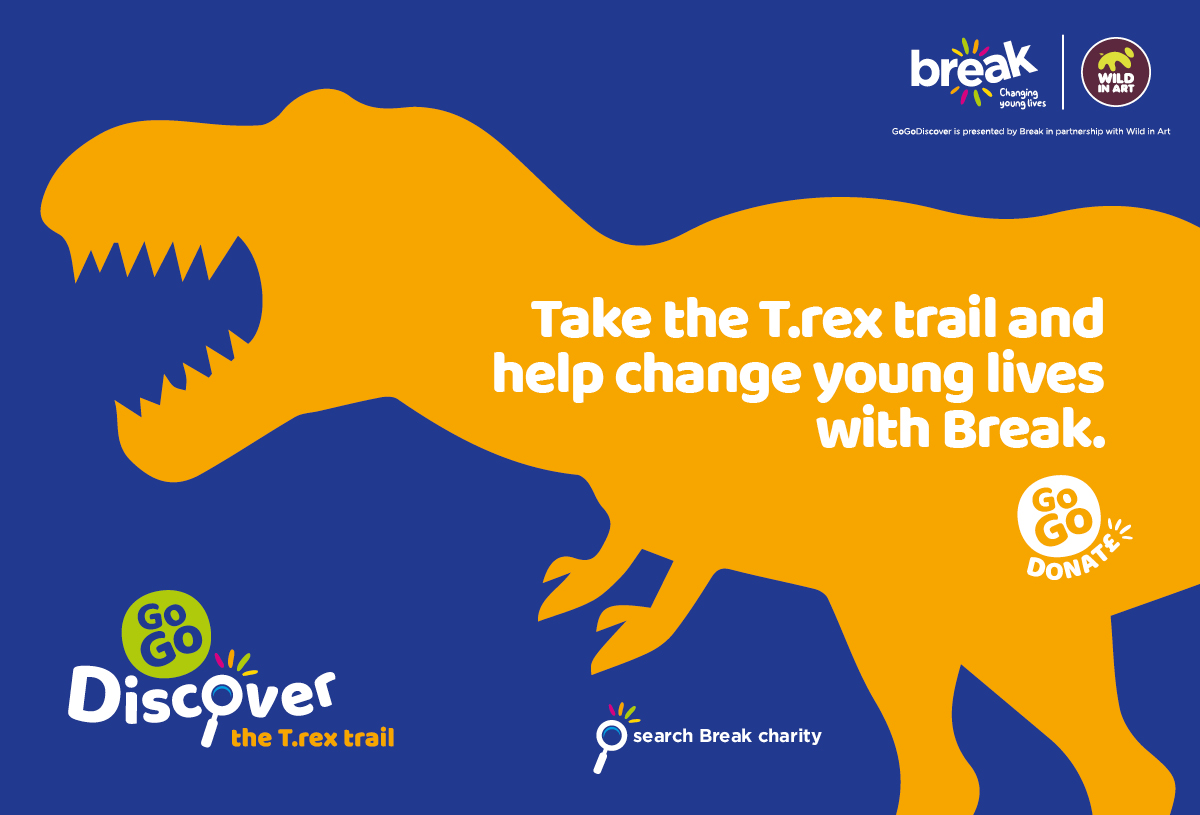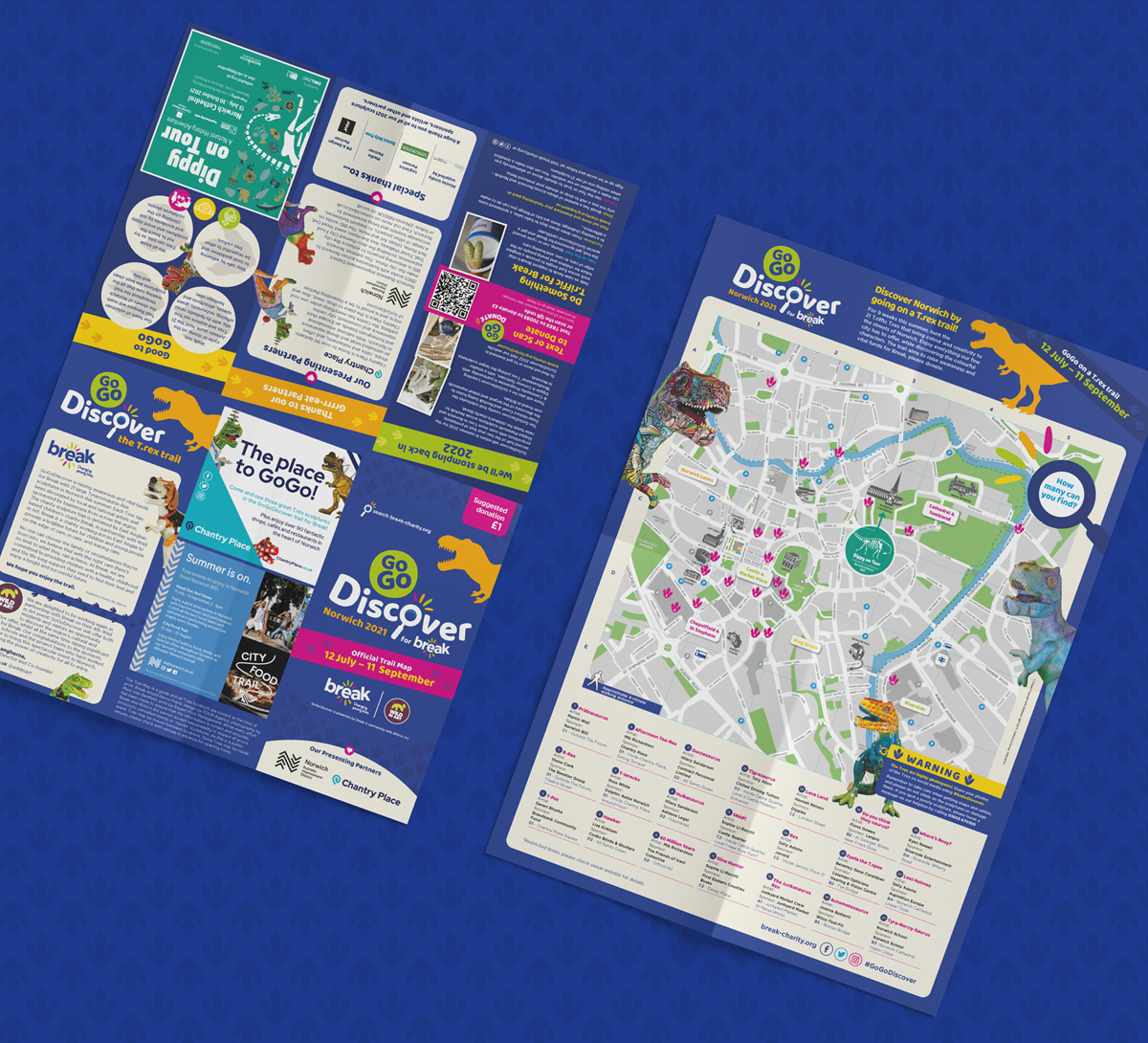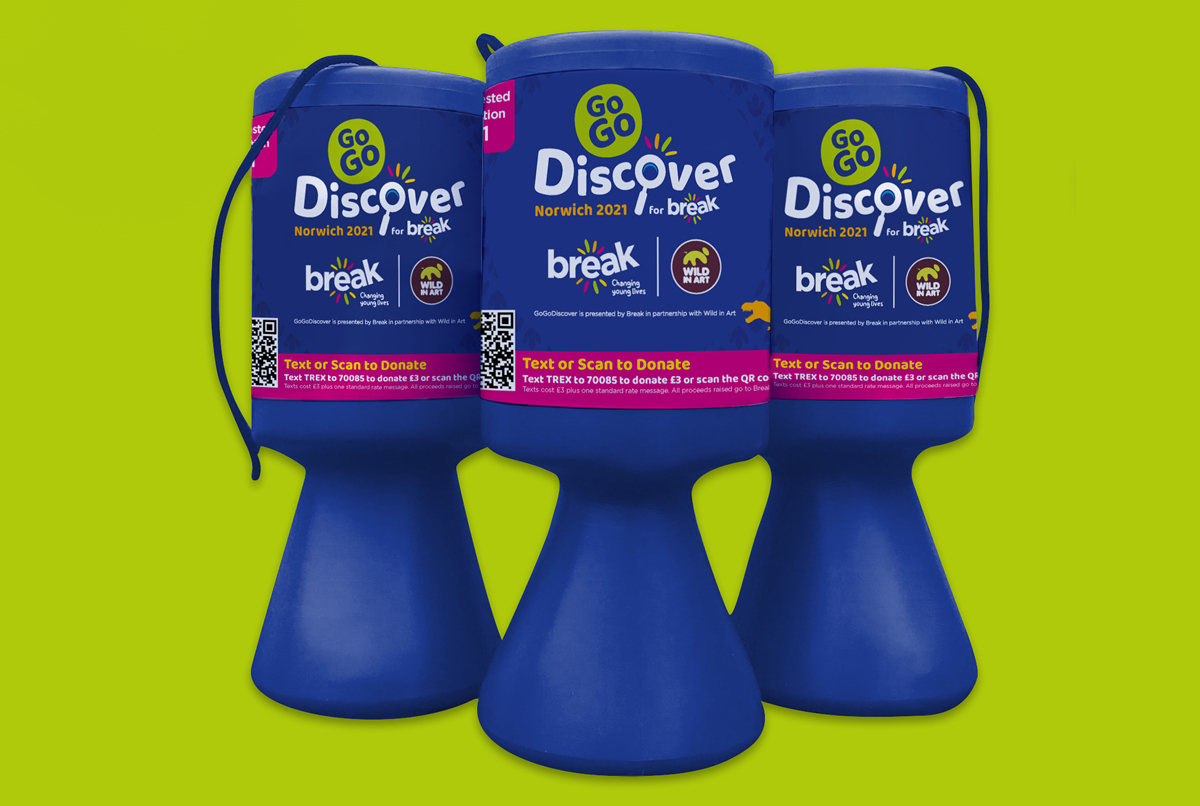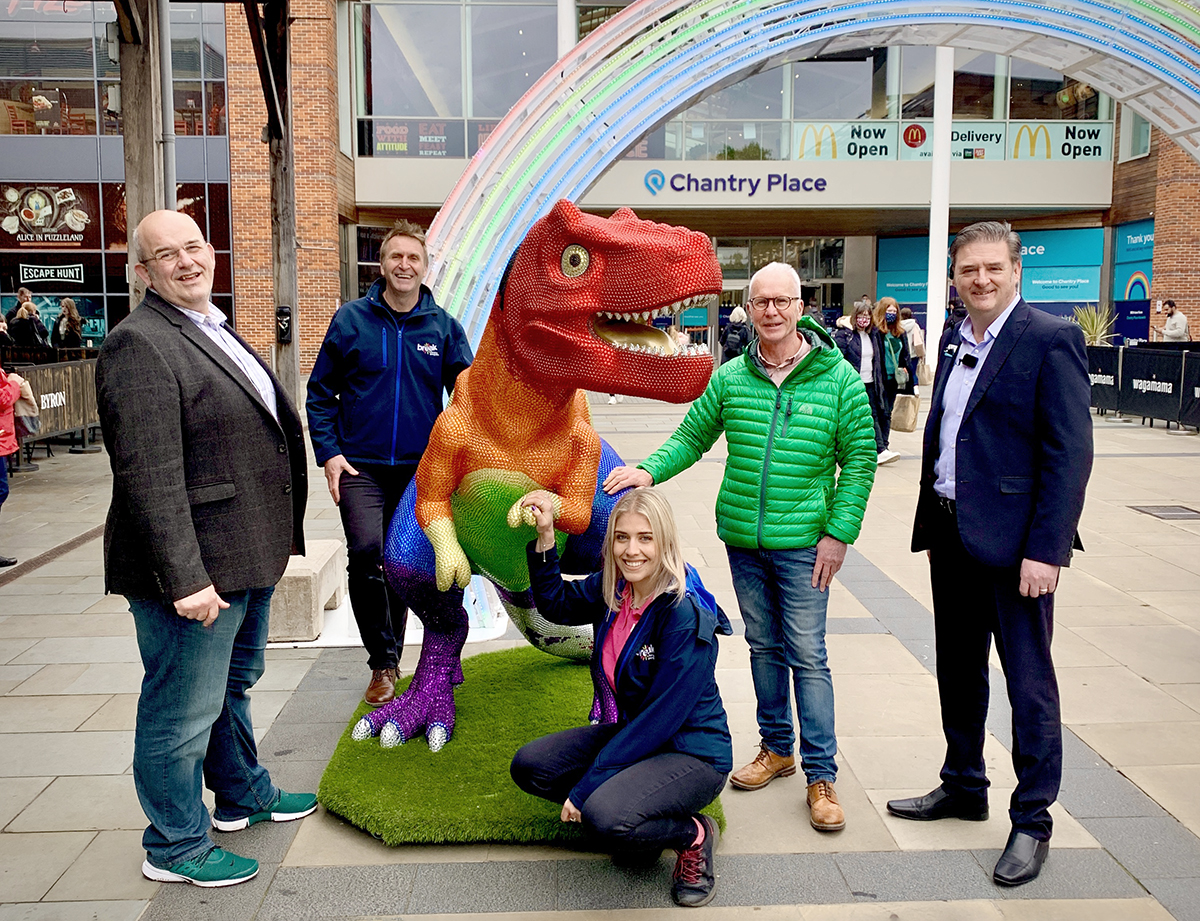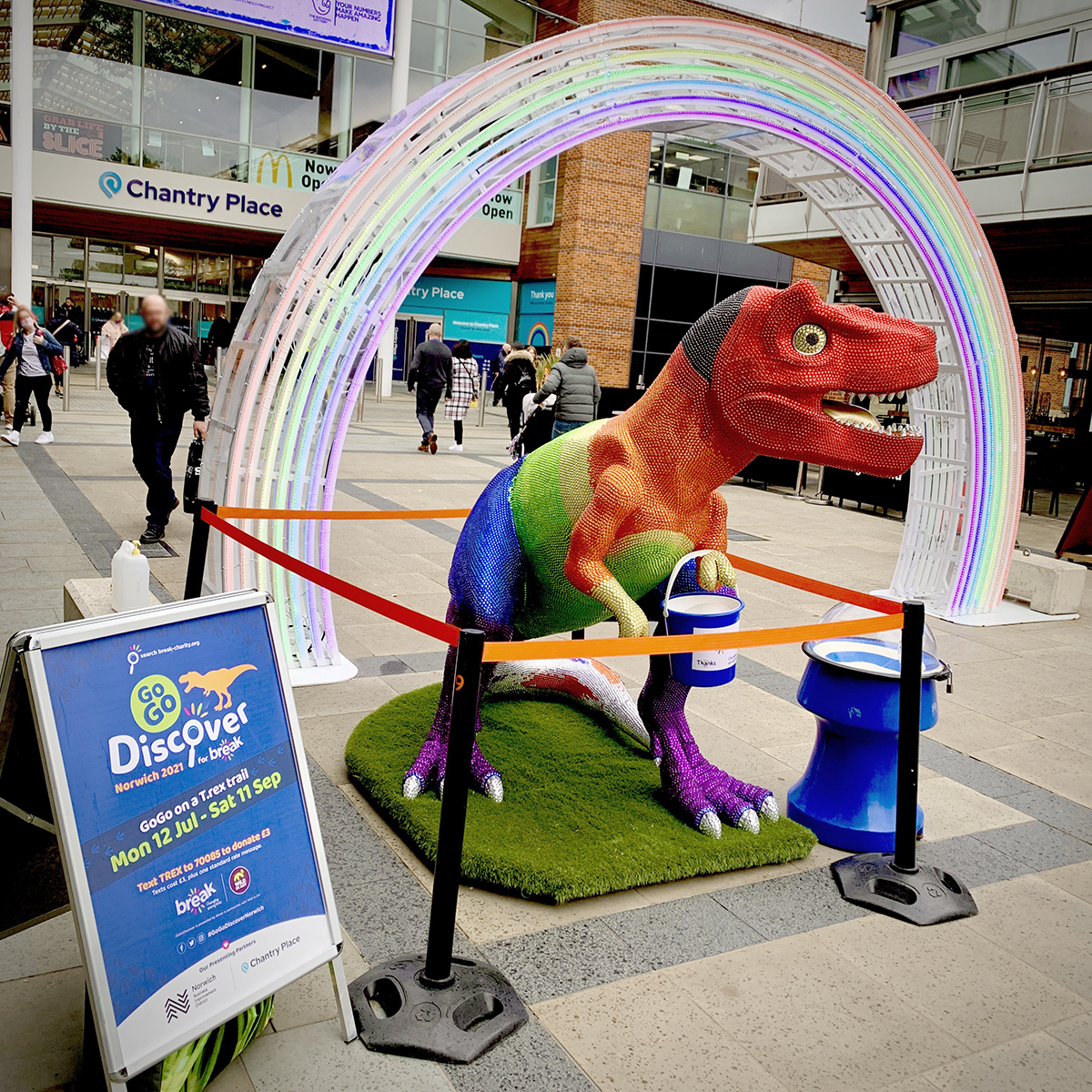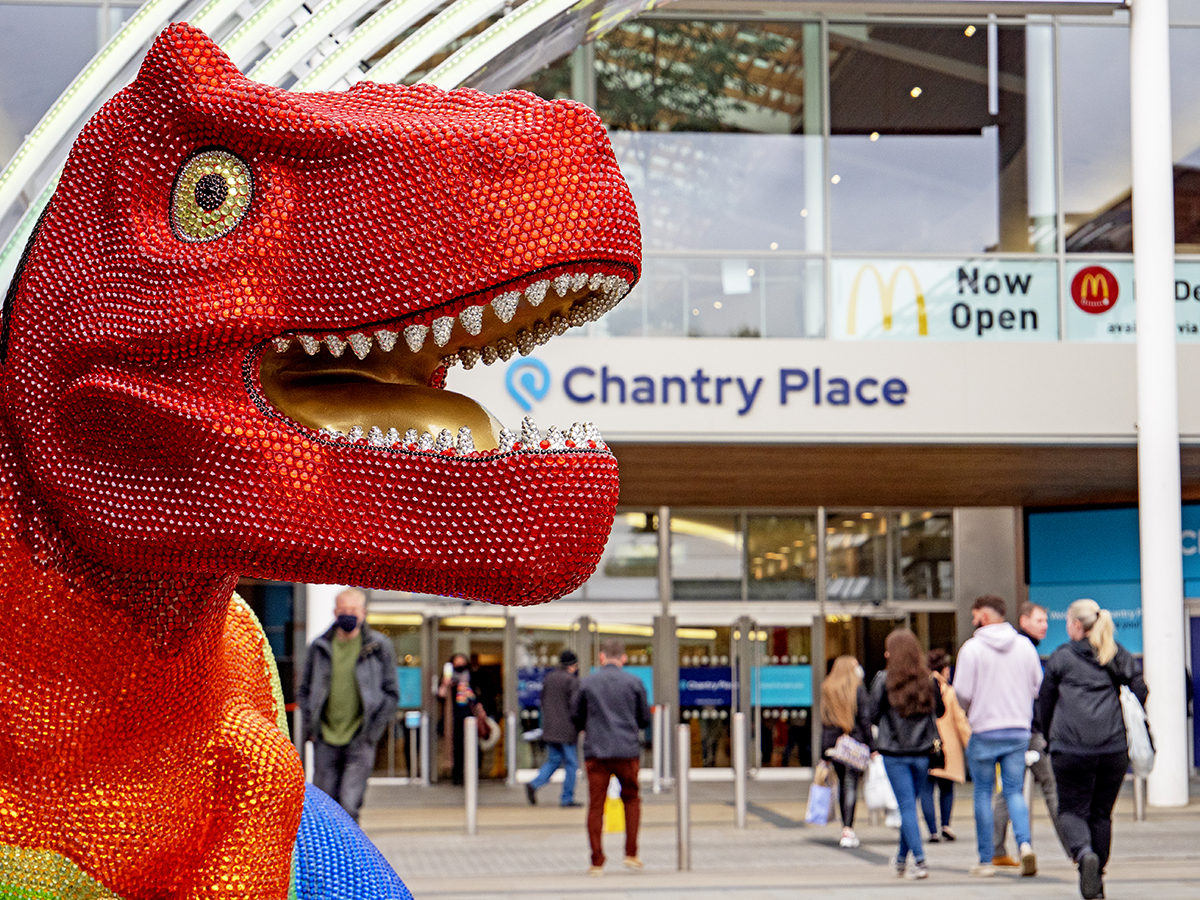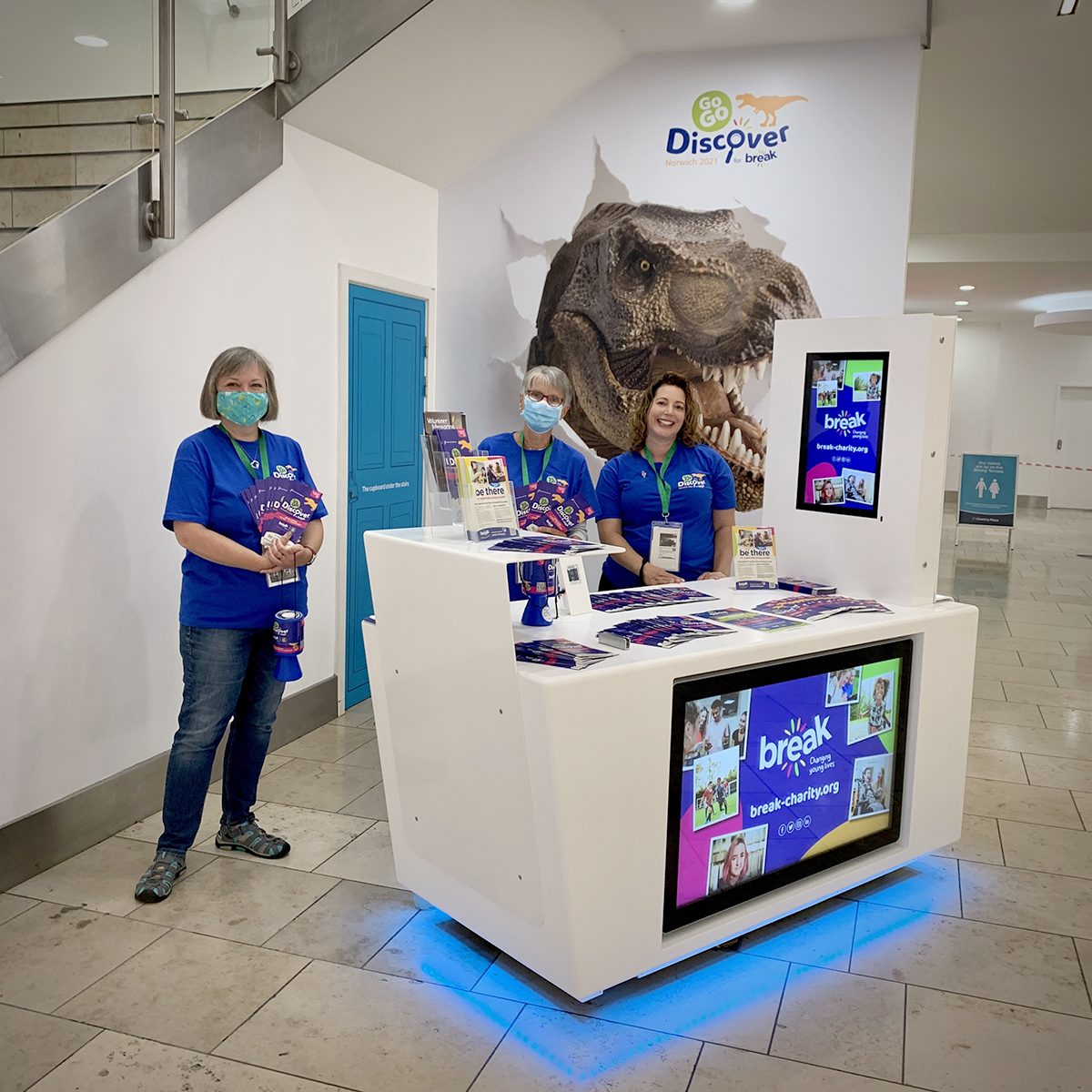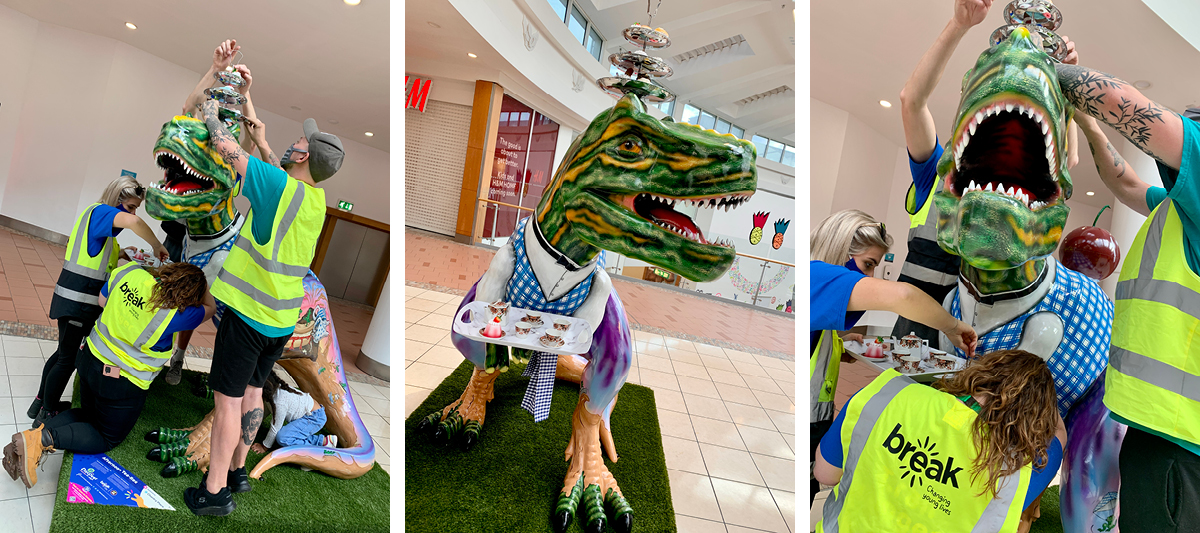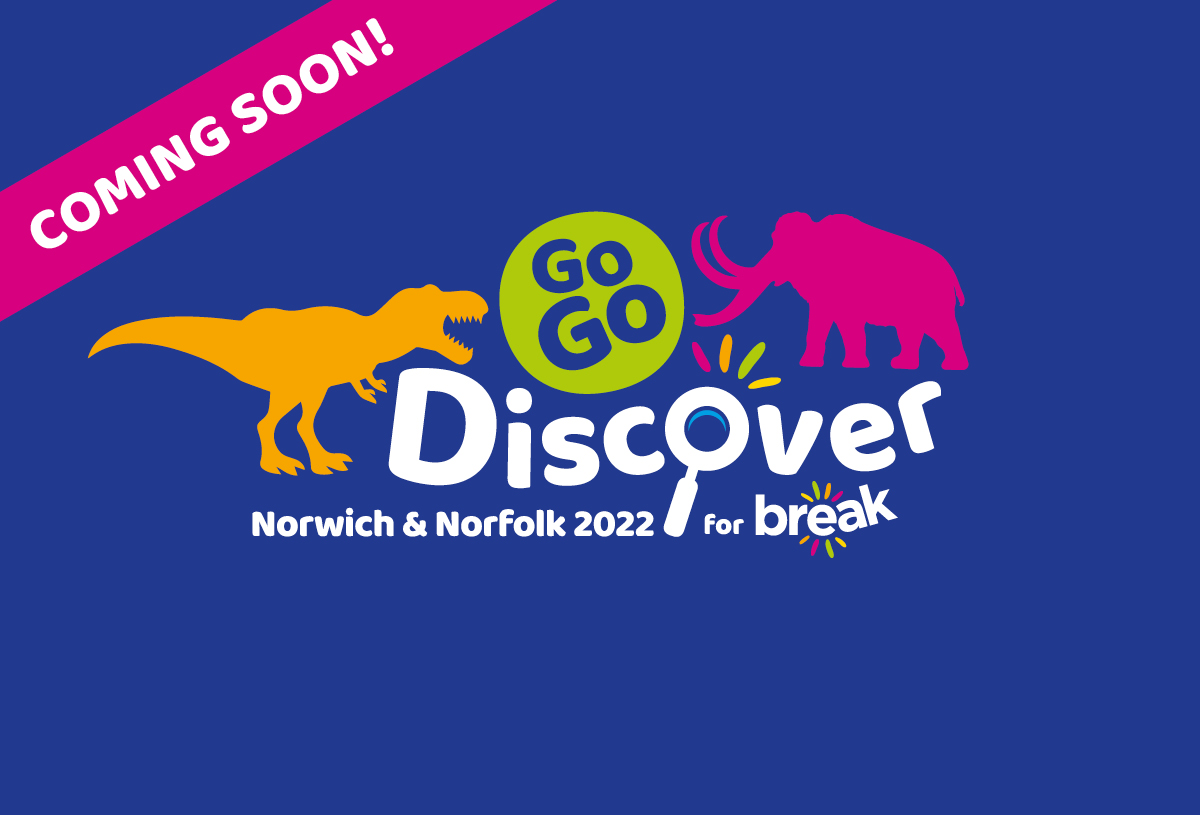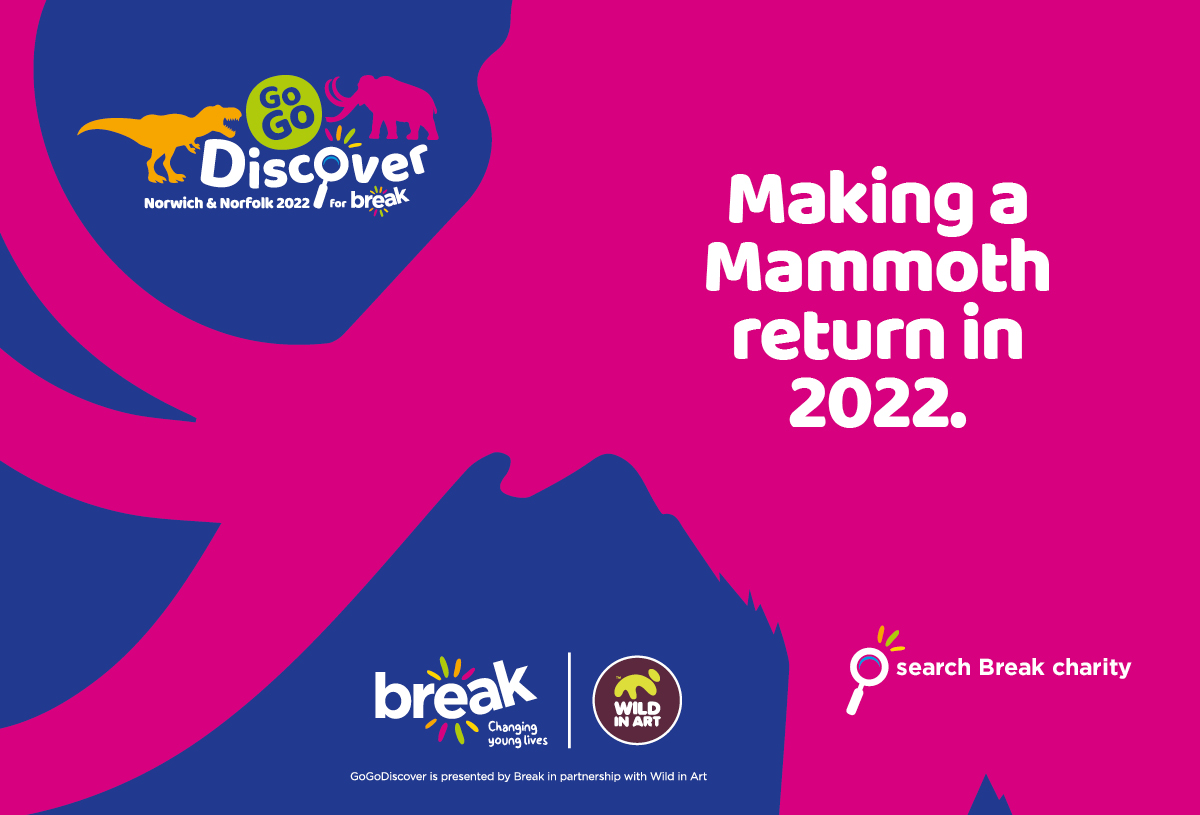 We have developed a brilliant partnership with the FOUR agency for our GoGoDiscover project. They have a solid understanding of our charitable needs and objectives and it is clear that they share our passion for the work that we do. Break has also benefited through numerous media opportunities, press articles and the opportunity to speak at events. FOUR have been instrumental in creating the GoGoDiscover brand whilst delivering a high level of professionalism and support throughout. Our relationship with the team at FOUR has also opened the door for brand new partnerships which will benefit our charity in the long term.
Ellie Edge, Corporate Fundraising & Projects, Break.