FOUR helps Break unmask first T.rex ahead of GoGoDiscover trail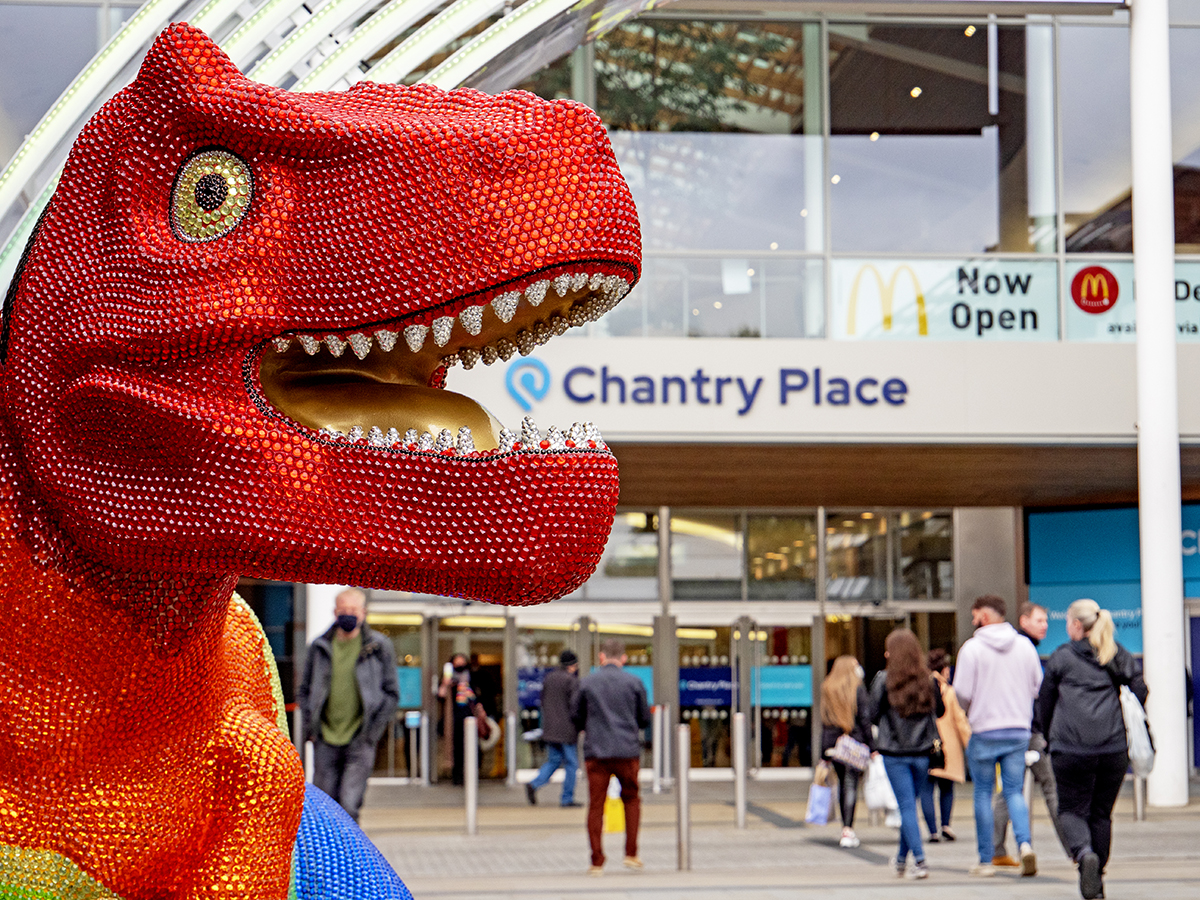 Working on the PR for GoGoDiscover for Break and Chantry Place, it was T.rrific when we got to work on some mutually beneficial PR for both clients when we arranged for the first and only T.rex to be unveiled before the trail starts.
We orchestrated the reveal to be held on National Dinosaur Day to capture more press interest and, with Chantry Place and Norwich BID the presenting partners of GoGoDiscover, held the reveal of Norwich BID's incredibly glamorous and brightly coloured Prideasaurus at Chantry Place by the rainbow.
Prideasaurus took centre stage on Chantry Square and was designed by local artist Martin Wall.
We arranged for representatives of Break, Norwich BID, Chantry Place and the artist to be at the Centre on the day for photos and interviews, and the event also raised money for Break, as the team were on hand to tell people about GoGoDiscover and the charity's vital work across East Anglia in providing lifelong support to children and young people in care, on the edge of care or leaving care.
Prideasaurus is a 2 metre tall dazzling rainbow dinosaur, featuring thousands of colourful gems (50,000 to be precise!) applied by hand from head to tail. Shoppers were invited to get up close and take selfies with the sequinned T.rex sculpture, with the option of making a donation to children's charity Break, which delivers the trail in partnership with Wild in Art.
Running from 12th July – 11th September, GoGoDiscover is a 9 week trail with 21 sculptures including Prideasaurus stomping into Norwich city centre.
As part of the PR for GoGoDiscover, we've also arrange a media partnership with the EDP and our press releases have been covered far and wide to keep momentum going ahead of the trail.
Text TREX to 70085 to donate £3. Texts cost £3, plus one standard rate message. #GoGoDiscover