A weather report from our giant rainbow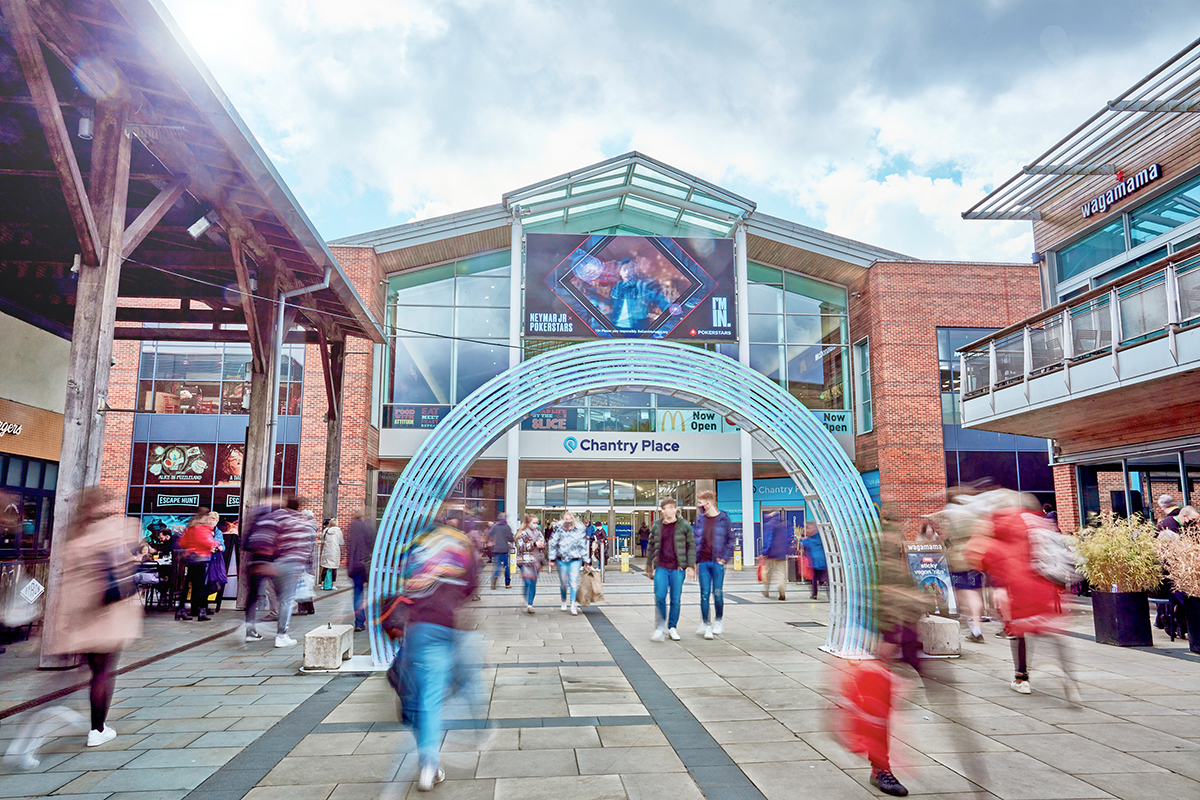 We are so in love with the beautiful illuminated rainbow we arranged for Chantry Place and get a buzz out of seeing all the amazing photos and selfies being taken with it – come rain or shine.
The rainbow, recognised as a symbol of hope and of better times to come, lights up and can change colour, and is on Chantry Square. It even has a special Norwich City Football Club green and yellow colour sequence added to celebrate the Canaries!
We also linked its arrival to raising awareness and funds for The Jenny Lind Children's Hospital, part of the Norfolk and Norwich University Hospitals (NNUH) NHS Foundation Trust. Now, we have even added some stickers on it to support the local community, projects and charities that Chantry Place celebrates – so take a look on your next visit!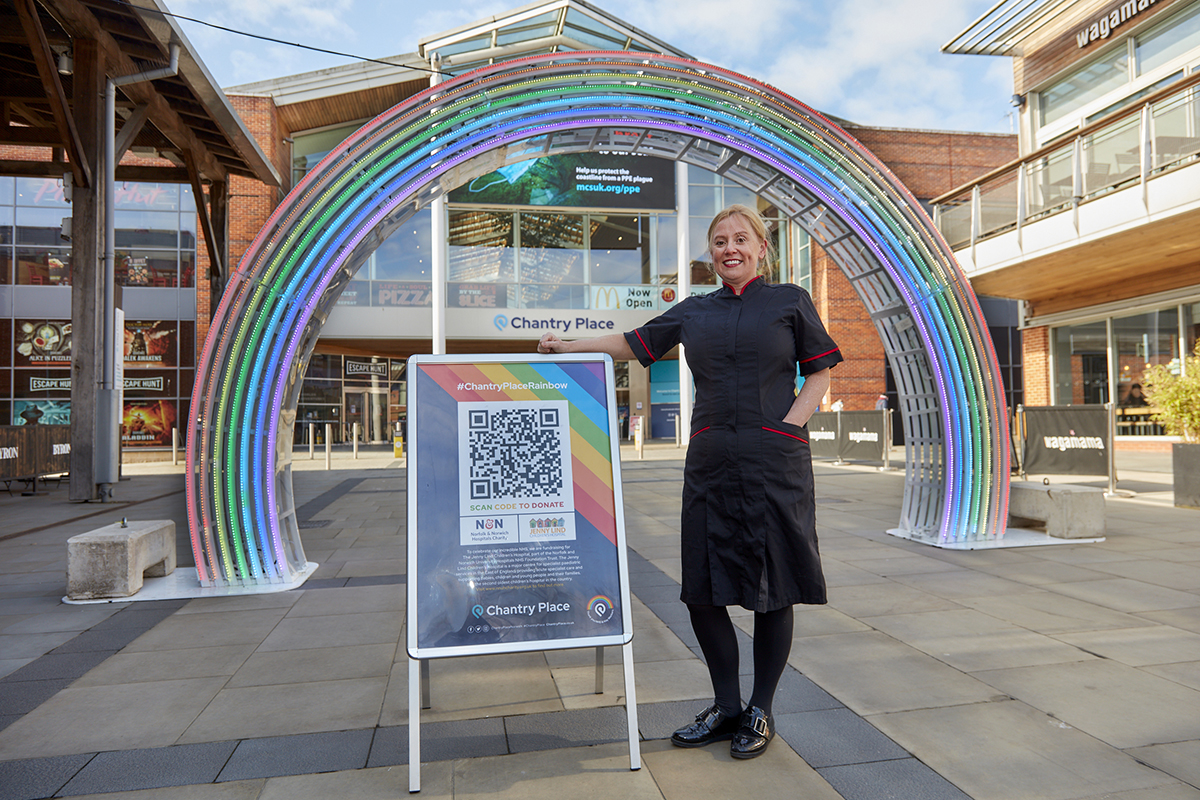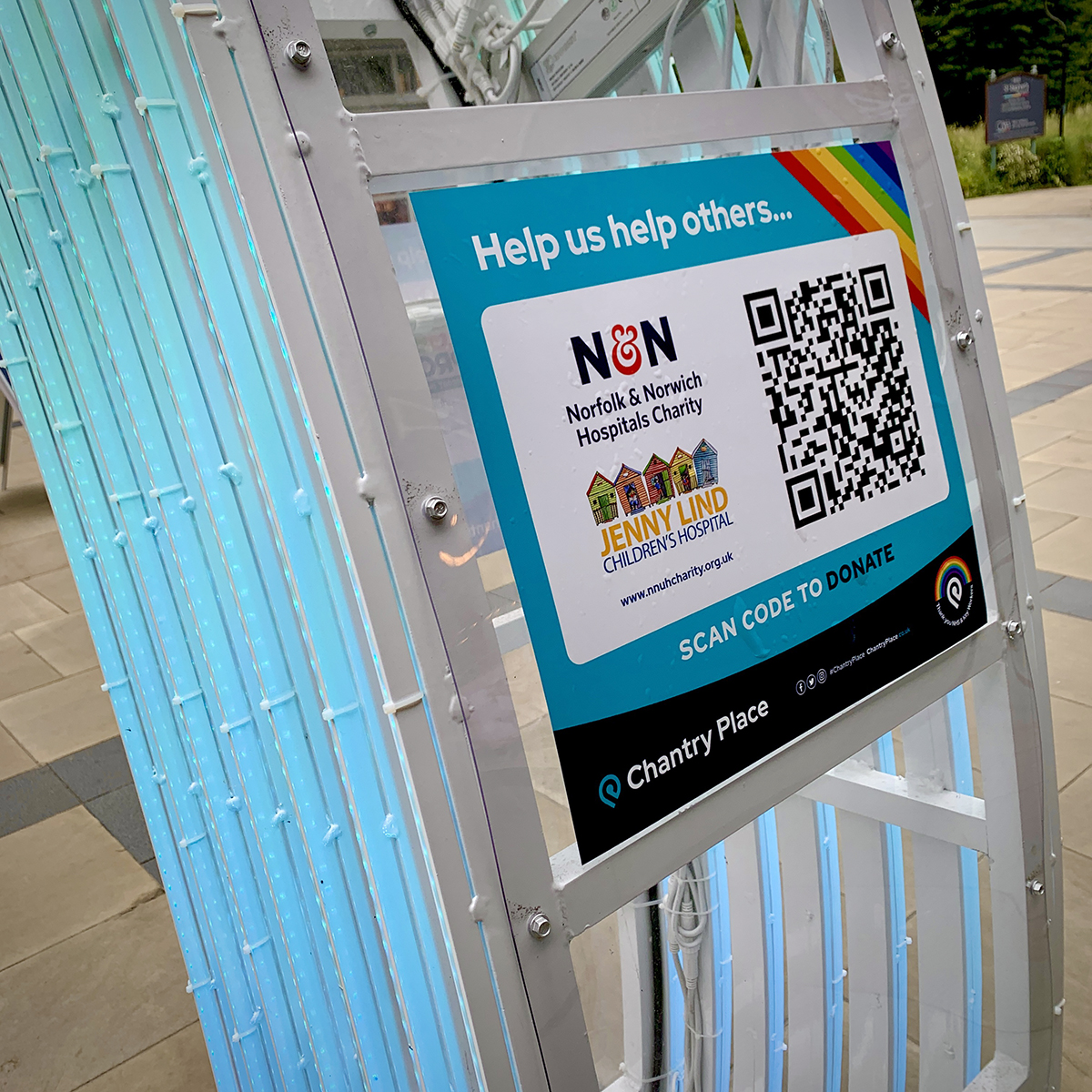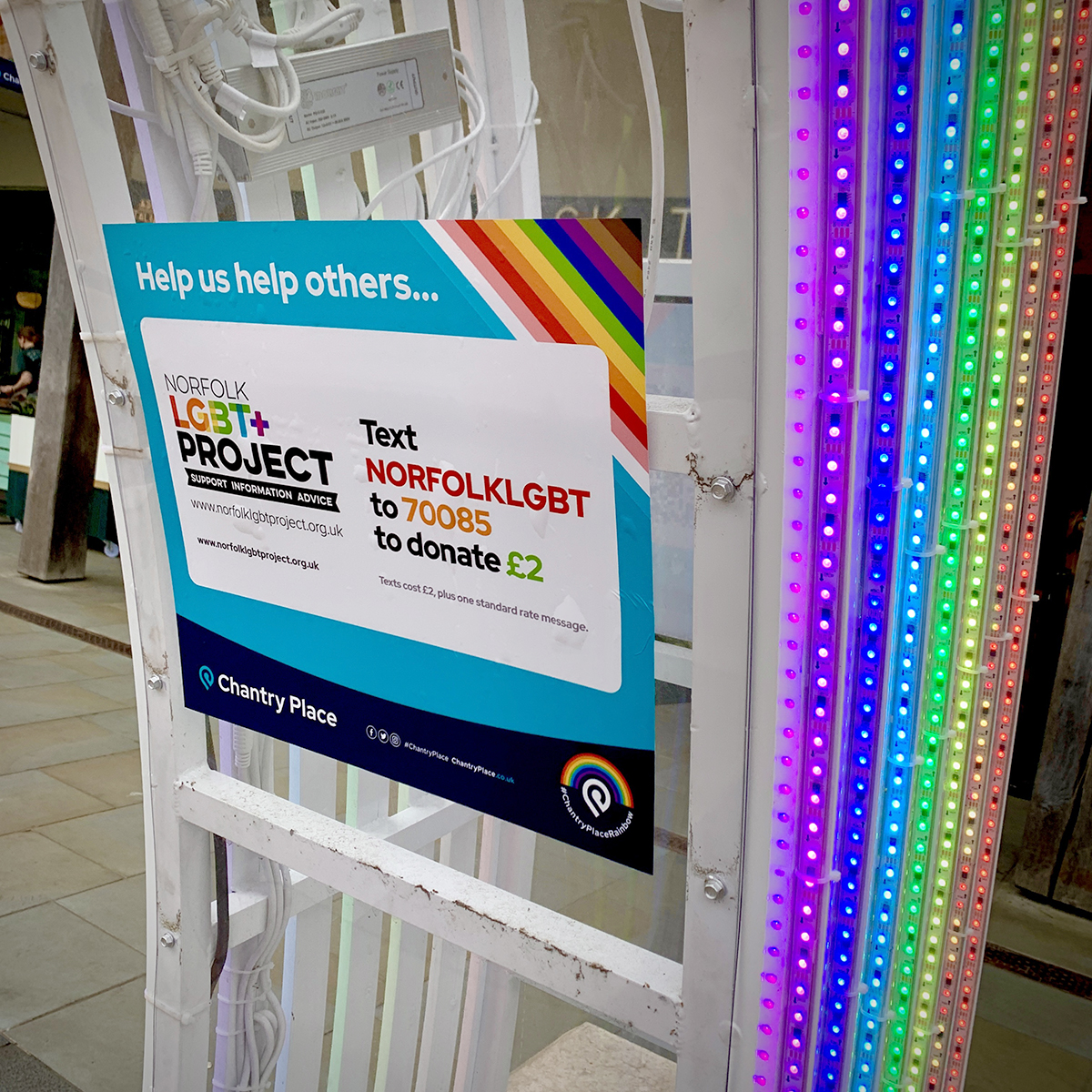 We were also very happy when Chris Page accepted our invitation to do the weather forecast for ITV Anglia at Chantry Place and we couldn't help but have a selfie with him after his report!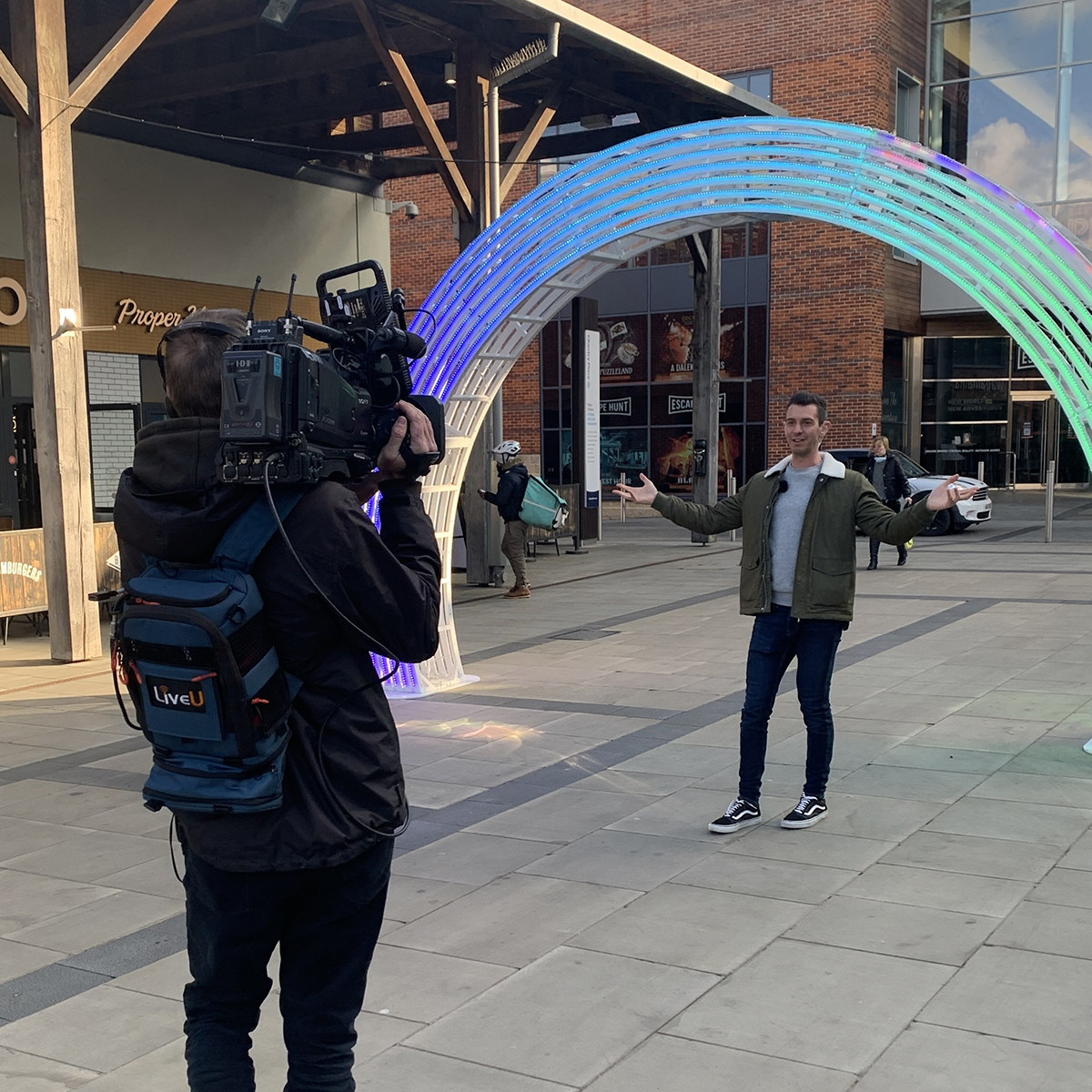 Plus, we arranged a rainbow themed challenge with some local influencers at the Centre and gave them a colour at random to find some accessorises to brighten up their loungewear and they all looked amazing with their finds at the rainbow!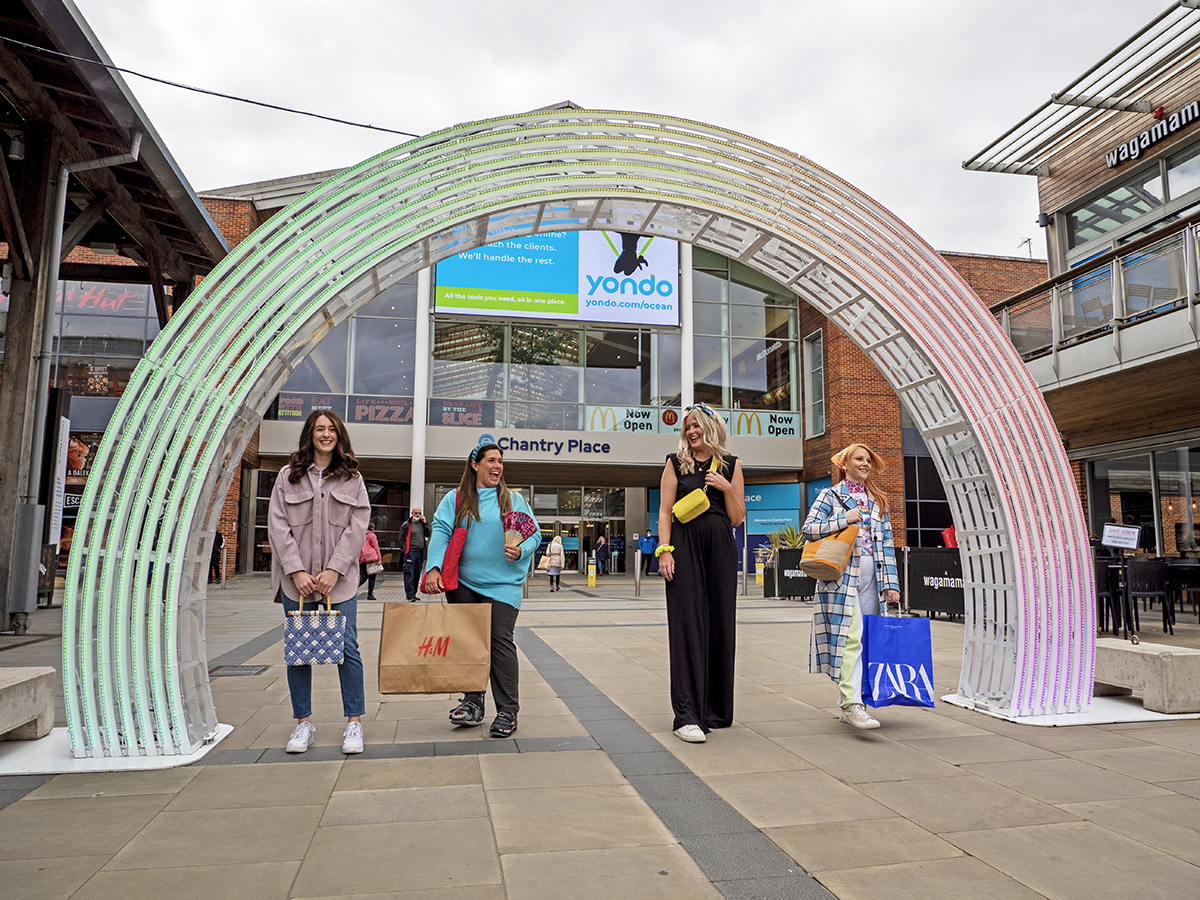 #ChantryPlaceRainbow