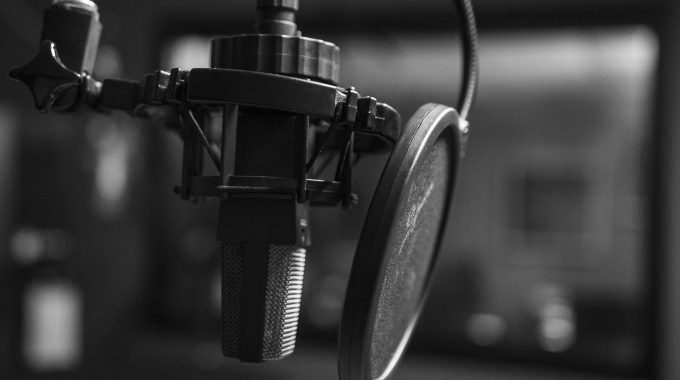 People in communications love communicating (funny that) but nowadays the news cycle is rotating faster than ever before. So how do you, the PR professional, keep up with it?
Enter the podcast.
We will assume you, like us, are a skilled multi-tasker. If we are right in that assumption, it's the best way to consume news and insight as you go about your day. Given we are now well past the dawn of on-demand home streaming services and devices (Oh Hey Siri and Alexa), it's hardly surprising that the age of not just on-demand listeners is upon us.
So in our traditional lists of FOUR, we have listed our favourite four PR podcasts and some notes you may just find helpful.
The PR Week podcast

For the top industry professionals, we recommend The PR Week podcast. Packed with industry knowledge, members of the

PR Week

editorial team and special guests look at the latest news within the PR world with some commentary and informed insight. 

The Spin Sucks podcast

From the US,

Gini Dietrich

, founder of the professional development platform and blog

Spin Sucks

, offers timely insights regarding modern communications with the underlying theme of changing perceptions within our great (and very enjoyable) industry. Episodes of the information-packed podcast are released every Monday. 

Hacks and Flacks

Brought to you from Boston and Chicago's March Communications, the team talks with influencers, colleagues, and experts about all things marketing, media, public relations, and communications breaking down break down trends, sharing best practices and advice. 

Word of Mouth

Back to Blighty and the BBC doing what the BBC absolutely does best (as well as Test Match Special). The

Word of Mouth

blog from Radio 4 by Michael Rosen talks about words, language and the wonderful way we use them. As PR practitioners, words are our bread and butter and there's simply no better way of enjoying them.
As of January 2020, 6 million UK adults are tuning into a sea of 850,000 active podcasts and more than 30 million podcast episodes (Podcast Insights, 2020). Consider in 2018 there were just under 500,000 – that's some exponential growth.