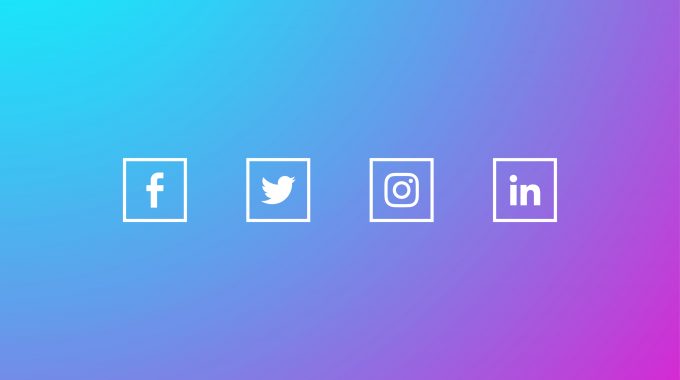 We often have clients new to or with limited experience of social media. Somewhat understandably, the 'Twitter-verse' can seem to be a riddle only solvable by those who have grown up using it.
Only this week we had a well respected, albeit out of touch, retired business man who is highly active in a community project we're involved with completely dismiss using social media because he didn't "have a clue how to use it".
This got us thinking. Sometimes, you don't know what you don't know.
So, we've put together a few little pointers on the basics of using Social Media.
Visual Content
This is by far the best way to maximise engagement on your social media channels is to use visual content aka photos and video.
A picture speaks a thousand words…
Think about it, how often have you stopped scrolling and read an eight-paragraph blurb about anything?
Even Tweets limited to 240 characters (unless unbelievably witty / hilarious / controversial) will struggle to generate as much traction as one good photo.
Whenever possible try to share images along with brief text and watch those 'likes' come rolling in.
Call to Action
Want people to engage with your content? Obviously…
Well ask them to do so.
Adding something like, "Let us know what you think" or "Tag a friend who'd enjoy this", to the end of a post is a great way to proactively encourage interaction.
Giveaways
This is an unbelievably effective way to spread your message far and wide. And in terms of budget spend represents the biggest 'Bang for your Buck'!
Everyone likes something for nothing and asking an audience to follow, like or tag a friend in return for the chance to win a prize is about as close as you can get to 'a free lunch'.
The reason this is such an effect technique is because you (the company) can giveaway something you provide, which is probably low cost to you, in return for appearing in the timelines of hundreds, if not thousands of people. Think ROI.
Take for example a company producing crisps. They put together a post (using a piece of visual content) saying: Want to win a month's supply of crisps? Well here's your chance. To be in with a chance of winning follow these three simple steps;
1) Like this post
2) Like our page
3) Tag a friend who'd love a month's worth of crisps
In exchange for a couple of clicks and entry into the competition, the brand name will appear in the timeline of everyone who is a friend of the person doing the 'liking' and 'tagging'.
All this for the cost of a few bags of crisps.
Target the correct audience
You want people to engage with your content! You therefore have to make it relevant to the people you're trying to target your product or service to.
Sounds obvious but it's so easy to get wrong.
It's worth spend some time clearly mapping out who you're trying to target with your posts and, in turn, how your posts will engage them.
Focus on them, rather than just trying to get followers from anywhere. You'll be far more likely to get people to engage with your posts if they're reaching the right people.
Engage & Respond
Social media is a voice for anyone and everyone so don't be surprised if followers let you know what they think, good and bad. And don't shy away from entering into this conversation.
This is the real value of social media.
As a brand you could make a follower's day by replying to a comment they've made. Equally you could benefit from some great PR by responding to a complaint or criticism.
Invest time
Like all 'overnight successes' there is a lot of time and effort invested under the surface.
Building an engaged audience takes time and effort. You need content to share and the time to engage with your audience once your post is live.
You need to monitor your channels, be aware of the conversations taking place and be prepared to join in when necessary. All of which requires an investment of time – and therefore money, let's not forget.
Be patient and be consistent. And take it seriously.